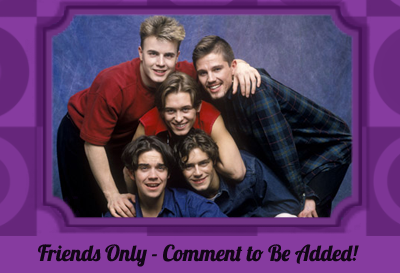 ME
Emma/mysticheaven/totoffle/fradjas, 26, from Croydon, England. Currently living in Charlwood, Surrey.
WHAT TO EXPECT
Fandom, complaining about fandom,
porn
slash, complaining about how bad I am at writing
porn
slash, nerdy things, picspams.
REAL-LIFE STUFF
Toddler (Rosie), husband (James), best friend (Sarah), family, pets, f-list appreciation, moaning, sleep deprivation (lots and lots of sleep deprivation), misophonia, ranting, rambling, 'humour', procrastination, squee.
FANDOMS
TAKE THAT
(esp. Mark & Gary). The Bill, Miranda, Top Gear, Kenan & Kel, Red Dwarf, Horrible Histories, QI, Futurama, Pointless,
CBeebies (blame the toddler)
, James & Oliver Phelps/Fred & George Weasley, Foo Fighters, Franz Ferdinand, Miranda Hart, Hugh Grant, Emma Thompson, Bobbehs, The Sims, Minecraft.
'BOBBEHS'?
A beauteous, wonderful thing. Co-created by the fabulous
kolaqube
<3
OTHER PLACES
Twitter
~
Tumblr
~
Facebook
~
Last.fm
~
AO3
MY UNPOPULAR OPINIONS
30 Days of Me
30 Vlogs
30 Letters
30 Days of TV
30 Pairings
45 Days of Harry Potter
30 Days of Gilmore Girls
30 Days of Take That
20 Days of Miranda
30 Pictures